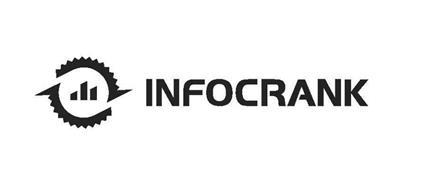 InfoCrank is designed from the outset as an integrated power meter and crankset. Seamlessly set into the cranks, InfoCrank's meter measures each leg's power with unprecedented precision. The load path, from pedal through crank and chainrings, is optimized to transmit both data and power.
ELEGANTLY FIT FOR PURPOSE
InfoCrank is engineered from the outset to house the high-precision KIP™ power measuring system. CNC-controlled pockets placed in the load path control local strains. Measuring devices transmit accurate, repeatable power figures. Though technically dense, InfoCrank is elegant and pleasing to the eye.
ROBUST DESIGN FOR THE REAL WORLD.
InfoCrank is built for the world's worst weather. Anywhere you can ride your road bike, InfoCrank is there for you. It's accurate in extreme heat and humidity, seldom needs new batteries, and is almost unbreakable.
LONGLIFE BATTERIES
If you ride 3 hours a day, 4 days a week, you'll only need to replace these batteries once a year. They're inexpensive and commonly available.
SHOCK RESISTANT
Even if you crash big-time, you won't break InfoCrank. Just possibly, there may be some data loss. Simply re-zero your InfoCrank and all function is restored as good as new.
WATERPROOF
Pressure hoses are a bad idea. We say that because you'll damage your bike's bearings and electrical bits. You won't hurt your InfoCrank though. It's waterproof.
DATA YOU CAN TRUST.
BILATERAL READINGS
Many people produce the same power output from each leg. But no human body is entirely symmetrical, and this affects pedaling. InfoCrank measures accurately even small differences between right and left leg that, over the course of a long event, can entirely change the outcome. A host of remedial measures exist to correct asymmetrical power output, but until you measure it, you can't even start getting it right.
CONSISTENTLY ACCURATE
InfoCrank is an accurate power meter. It's not so simple, though, as saying it's accurate to ±1%. Accuracy can be an absolute value, as in accurate to 5 Watts, or as a relative value, as in accurate to ±2%. With relative measurements, readings should have reference to context, as in ±2% of the system's maximum reading capability. Accuracy also depends on how cadence is measured, and on the A-D converter's sampling rate. Too complex? We put it into context for you.
InfoCrank is a torque-sensing system with ±0.2 Nm accuracy for measurements below 20 Nm and ±1% of actual readings for measurements above 20 Nm.

Let's put that into some context. Say riding conditions are 90 rpm with a 300 watt reading (not an unusual operating point for a rider). Say the crank length is 172.5 mm. The maths works out that there is an average torque of around 16 Nm per each crank to produce the 300 watts of power. As this is below the 20 Nm threshold, there is an error band of ±0.2 Nm, which translates to ±1.25%. of the actual displayed value. That means your actual power will be somewhere between 303.8 watts and 296.2 watts. Elite riders typically riding above 400 watts and 90 rpm for time trials would produce results with ±1% of the actual reading.

So accuracy, quoted as a relative value, has to have a reference for us to understand at what point it is actually that accurate. InfoCrank shows you that most of the time you ride the bike with loads that can be measured accurately at ±1%, while other times, because the load is less, it may be rather less accurate, ±1.5–1.75%.
DRIFT
When we talk about accuracy, we also have to talk about "drift". For training and testing purposes, it is key requirement that the power you have showing today in watts is the same as the power that you have tomorrow, assuming the displayed watts are the same.

InfoCrank has been designed to eliminate any drift that may occur during a ride or from ride to ride. Actually having accurate data at the beginning and the end of the ride, and having comparable figures today and tomorrow is a challenge for most power meters and was key in our design specifications.
ACCURATE ON ANY BIKE?
There is no difference between the watts measured on one set of InfoCranks and another*. If you switch the InfoCrank between bikes, or you have one on each bike, the watts measured on both are the same watts. Accurate for the whole ride, every day.
*Lab tests during production have shown that each crank is within 0.5% on average.
WORKS ON MODERN BIKES AND ANT+ BIKE COMPUTERS
COMPACT CRANK SET
Our first crankset design is in the ever-popular 110 mm bolt-circle diameter (BCD) format, with standard compact double chainrings of 50 and 34 teeth or 52 and 36 teeth. We're using a 30 mm spindle, with top-grade, forged Praxis chainrings.
ANT+ COMPATIBLE
InfoCrank uses the ANT+ wireless communication protocol to talk to any compatible bike computer. It's best to ensure that your bike computer has options for power readings, especially left and right power balance.
INFOCRANK BIKE COMPUTER
While you can use your own bike computer, InfoCrank offers GPS-enabled bike computers for a modest additional cost. You get optimum compatibility and usability when you use our own computer unit to display and manipulate data from your InfoCrank.
PLEASE CONTACT US ON infocrank@service-course.com FOR FURTHER INFORMATION ON HOW TO PURCHASE.